Kids Party With A Mission In Liverpool - Book Directly Online!
"The children were totally engaged and everyone participated.
They are still talking about the Spy Party and Octagon!"
Steven & Lola, parents of 9-year-old
Spy Party Video - Spy:Co Sneak-Peek Mission 2. in Liverpool
ChILDREN'S PARTY IN LIVERPOOL!
Spy:Co is based on the concept of getting a ready made, exciting and unforgettable kids' birthday party package delivered to your door!
All missions are worked out in consultation with psychologist and parents and contain no violence.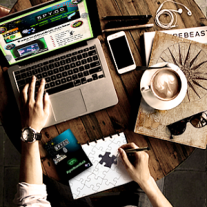 1.
We created the most thrilling and easy-to-arrange kids' party concept!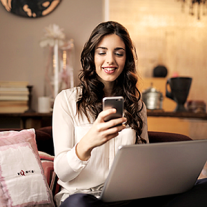 2.
Choose mission and order directly online!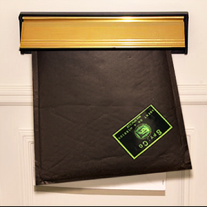 3.
The complete birthday party package is delivered to your door!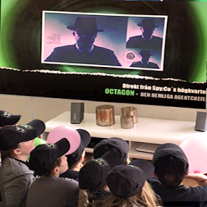 4.
A Spy:Co Birthday Party can be held virtually anywhere! In your house, garden, a park or venue!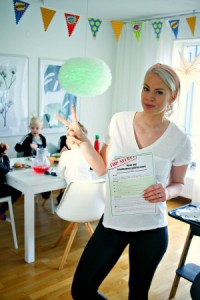 Price for the complete Spy:Co party pack!

All the party material is delivered to your door and downloaded to your device - all you have to do is decide where to hold the party, which Spy Agents to invite and organise the food!

Including Agent Manual Books to all children, thrilling audio and film links, party invitations and diplomas to print or send online for free and a personal call from the head of all Spy:Co agents - Octagon!

Party package for 2 - 6 children, total price £ 99
Party package for 7 - 12 children, total price £ 119
Party package for 13 - 18 children, total price £ 139
Party package for 19 - 32 children, total price £ 169

Personalised Party Invitation film with the birthday boy/girl £ 25
Star in your own Spy Movie (become a Spy:Co Team Leader) £ 29
Choose between 4 thrilling Spy Party Missions
The diamond theft at the Opera!
For girls and boys between
6 and 9 years old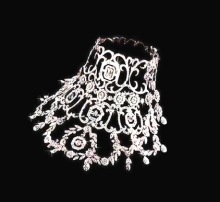 Tutankhamun's Gold ring stolen!
For girls and boys between
6 and 9 years old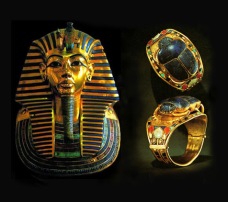 The helicopter robbery!
For girls and boys between
9 and 11 years old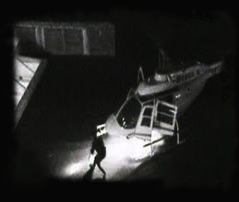 The kidnapping at school!
For girls and boys between
9 and 11 years old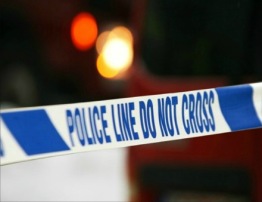 Spy party invitation ready to printout!
SUPER SUCCESS!
Spy party invitation film with the birthday boy/girl! Send a thrilling party invitation film as an e-mail!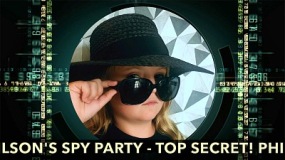 New!
Now you can send out the coolest party invitation that is guaranteed to be a success for both children and parents!

"You have just outdone every party invitation I have ever received!"
Poppy, mum of 8-year-old

You order here and just send us a close-up image of the birthday child to us at contact@spycobirthdayparty.co.uk and we will fix the rest!
Star in your own Spy movie!
Become a Spy:Co Team Leader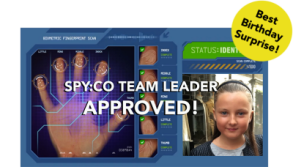 NEW!
Personalised Spy Movie for the Birthday girl/boy
"Very nicely organised. Good quality material. The kids loved it!"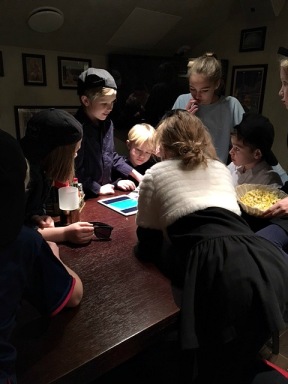 "An exciting spy party experience with a brilliant and engaging
storyline in all the missions!"
1. Check the calendar below. All dates not fully booked are available for your Spy:Co party in Liverpool. The calendar is just for information, the booking is done at the checkout.

2. Select the mission and scroll down on the drop-down menu until you find the correct number
of children - add to cart.

3. Go to the check-out and book your Spy:Co party. At the checkout, type in your preferred date/time.

4. The complete Spy:Co package will be sent to your door. Now everything is prepared! The kid's spy party can be held at home, in the garden, in a park or in a private venue - easy!

Always free shipping within the UK!
Depending on which package you have ordered, you will receive material to divide the children into one or more groups.
2-6 children 1 group, 7-12 children 2 groups, 13-18 children 3 groups, 19-32 children 4 groups.
When the calendar shows fully booked, we can not accept any more bookings for that date.
Other days/times, we have many parties booked but we still have the capacity for more bookings!