STAR IN YOUR OWN SPY MOVIE!
Become a Spy:Co Team leader
"The children at the spy party were absolutely blown away by it!"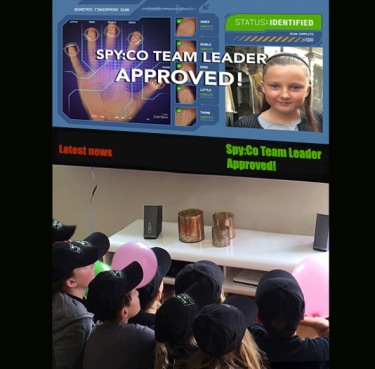 A Super Surprise - and the kids love it!
As a very exciting feature at the Spy:Co Spy Party, we can now offer a short, 2 minutes film, where the birthday girl/boy is the star! The film can easily be downloaded on the mobile phone, tablet or computer and shown before the mission starts...

A unique gift that can be viewed over and over again. Imagine the thrill when the birthday girl/boy can show friends the spy clip the next day in school!

The only thing we need from you is a high-resolution image of the face (JPEG or PNG), your order number and the name of the birthday child. Are there two birthday children, please send a photo showing both.

Don't forget to put in your shopping cart when you check out!