Spy Party By Spy:Co - TESTiMONIALS!
What do children and parents say about our spy parties?
Here you find feedbacks we have received through our ¨After The Spy:Co Party Form¨

Best party ever!
Anna Maria, mum of Elsa 9 years

Great! Very pleased children and parents. Thank you!
Birgitte, dad of Anne 11 years

Very nice, the kids are very happy!
Thea, mum of Pontus 8 years

So much fun! Appreciated by the kids!
Gabrielle, mum of Teddy 10 years

Great! Simple instructions and very nice material.
David, dad of Julia 7 years

Very professional. The children liked the interaction (video, listening and question cards)
Somali, mum of Lucas 8 years

Stimulating challenge! The children thought it was really cool when they were contacted by OCTAGON
Anna, mum of Charlotte 9 years

Fantastic, lots of fun! The kids just loved it. Super interesting to the end. Very good material and instruction!
Rebecca, mum of Lea 7 years

Best party ever! Brilliant idea! Spy:Co party for the entire class. Fantastic arrangement, the kids totally believed it!
The concept is great with very nice material and easy instructions that made it easy to arrange for us as parents.
Lucia & Jan, parents to Oscar and Emma 8 years

We´ll be back again next year :)
Mark, dad of Sam 7 years

Interesting with something new that nobody has done before! The kids were dressed as agents and we held the party outside in the dark :) Huge success!
Therese, mum of Victor 9 years

We have already planned next year's birthday party with a new mission! Loved it!
Margrethe, mum of twins Derek and John 7 years

Very fun concept and the information for the parents that came with the mission was great (and easy to understand)! We´ll be back!
Kimi, mum of Hanna 10 years

Great idea and fun concept! Everything worked perfectly.
Cecilia, mum of Alexander 8 years

This is a fantastic concept that we are happy to recommend! The kids worked as a team, both boys and girls. Brilliant!
Henry, dad of Izabelle 7 years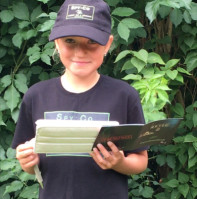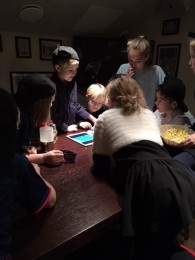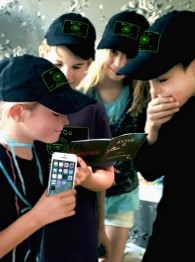 Write your own feedback here!
Jo

• 9 September 2019 09:46:37

Great party, the kids loved it, especially the audio and video links and the call from OCTAGON at the end.

Jennifer, mum of Lilian age 9

• 5 March 2019 18:44:18

Great idea for a party which the kids all really enjoyed. Apparently it was "the best party ever" which is always a relief to hear, after the slight stress of getting such a thing organised!


Sarah Cooke

• 17 January 2019 17:45:55

The kids had loads of fun. All the interactive elements were great - got their brains working. They were all very invested in the mission.
¨SUPER FANTASTIC!¨
Martina, mother of
Tilda 9 years old
¨We organised a Spy:Co party for the entire class. The kids absolutely loved it! Great concept, well presented and clear instructions also made it easy to arrange for
us as parents.¨


Lucia & Jan, parents of
Oscar & Emma 9 years old
AWESOME!!!
Magnus, father of
Stina 7 years old
¨Thanks! We'll come back next year again :)¨
Britta, mother of
Majken 8 years old
¨Super idea!
Easy to arrange for parents.¨
Jessica, mother of
Lovis 10 years old
¨Highly recommended!¨
Angela, mother of
Teddy 7 years old
¨Great fun!
Easy to follow guide and nice material.¨
Anna, mother of
Stina & Ella 9 years old
¨Great with an active birthday party with collaboration as a fun and important part!¨
Johan, father of
Carl 10 years old

¨A great success! The children were completely sold on the idea and not really sure if it was for real or not. To call headquarters and talk to the agents was a hit!¨

Björn, father of
Tim 8 years old