Children's Spy Party by Spy:Co!
The modern, fun and easy way of organising a Spy Birthday Party at
home or at a venue - guaranteed to be a success!
"The kids absolutely loved it, especially when in the end they could ask Octagon all questions they wanted! Brilliant!"
Rebecca, mum of 8-year-old
Spy:Co is based on the concept of getting a ready-made, exciting and unforgettable kids' birthday party package delivered to your door!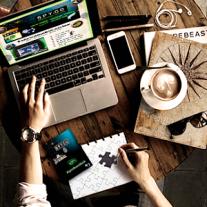 1.
We created the most thrilling and easy-to-arrange kids' party concept!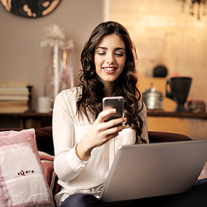 2.
Choose mission and order directly online!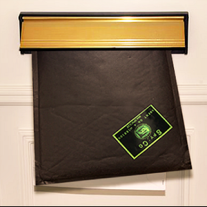 3.
The complete birthday party package is delivered to your door! lets
4.
A Spy:Co Birthday Party can be held virtually anywhere! In your house, garden, a park or venue!
KID'S BIRTHDAY PARTY WITH A MISSION!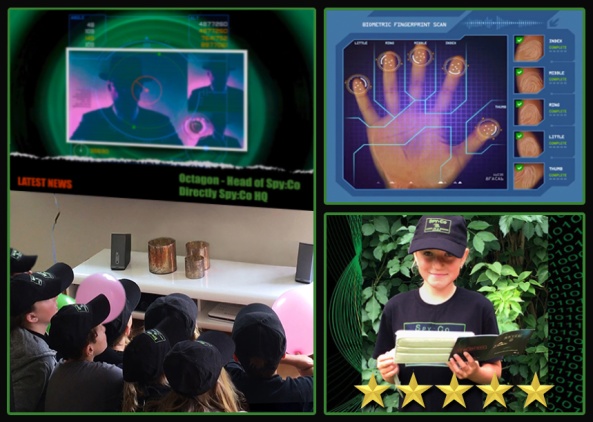 The magic solution for busy parents!

All the party material is delivered to your door and downloaded to your device - all you have to do is decide where to hide the clues, which Spy Agents to invite and organise the food!

Our team building and gender-neutral missions are suitable for boys & girls aged 6 - 11 years old.

When you book your Spy:Co mission you know you will get an exciting & fun quality party concept,
that will give the kids an unique experience with a WOW-factor!

Including in the party pack is Agent Manual Books to all children, thrilling audio and film links, party invitations and diplomas to print or send online for free and a personal call from the head of all Spy:Co agents - Octagon!

All Spy:Co Missions can be held on or offline.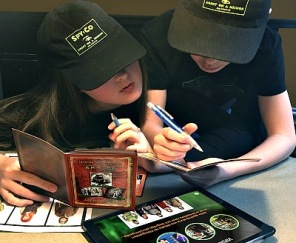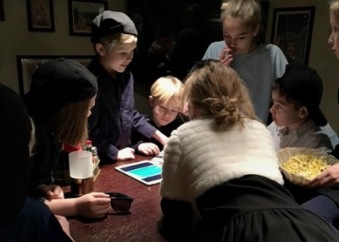 A specially designed Spy Party invitation in full colour
- easy to print out or to send by mail!
If you want to give the new Spy:Co agents a "proof" of their spy status you can print out our Spy:Co diploma and give to the children after the mission
is completed!