SPY PARTY INFO VIDEO For Parents
This video shows you how to easily arrange a thrilling
Spy Party with Spy:Co!
"The idea of getting a ready-made, professional spy party to your door is fantastic! The interaction with Octagon was great. Best party ever according to the kids!"
Richard, dad of 9-year-old twins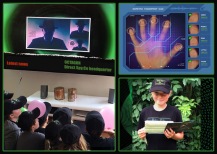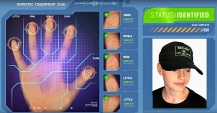 What do I need to do as a parent?

When you book a Spy:Co party you know that the children will have an exciting and awesome experience and for you as a parent it should be easy and fun to arrange!

The complete Spy:Co package is sent to you. All you have to do is hide the 10 clues. You draw/print out a simple map showing where the children should look for the clues (indoors or outdoors).

• The spy assignment can be carried out both online and offline.

• The children need a functioning mobile phone or a tablet per group during the assignment.

• You can of course print and use Spy: Co's party invitations!

• After the party, you can print out a ¨Spy:Co Diploma¨ to all new agents!