spy Birthday party in Oxfordshire
Choose between 4 exciting Spy Missions for kids
"We all loved the concept!"
Iris, mum of 7-years-old twins
Sneak-peek of a Spy:Co video - Spy party for kids in Oxfordshire
Spy:Co Birthday Party in Oxfordshire
Review by mummy blogger mumof2point5's - Katie Mulford!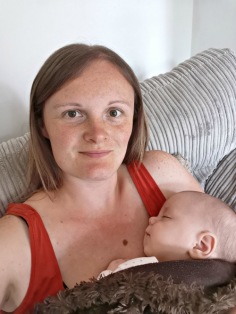 Kate Mulford - Mummy blogger in Oxfordshire
mumof2point5 presentation:

Hi, my name is Katie and I blog at www.mumof2point5.com.
The name for my blog came from me having 2 children plus my stepdaughter half the time, hence 2.5. We've actually just had another baby now so our family life is even busier than it was before! We love to go out and have fun so our blog mainly focuses on days out reviews but also money saving, travel and general family life as well. Aside from blogging I enjoy photography and spending time with our family and friends.

Our new Spy:Co agents in Oxfordshire!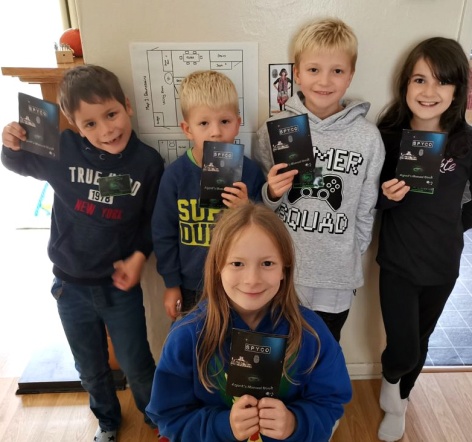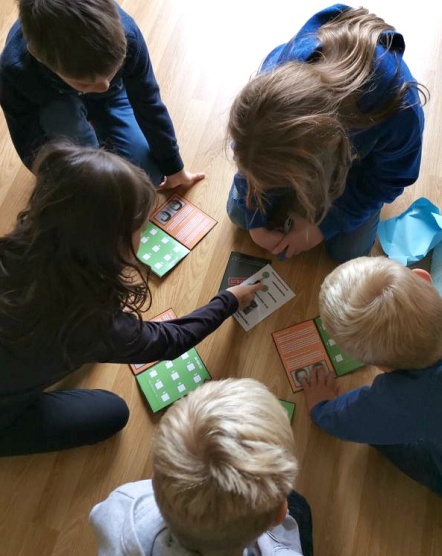 "I think the Spy:Co party packages are a brilliant idea for a party that's different to the norm. It's super easy to set up and can be adapted to suit your group of children. You can hold the party pretty much anywhere which makes it really versatile."

I think its a fantastic idea and love the fact that it suits a wide age range of both boys and girls. Being able to host the party at pretty much any location is brilliant. It makes it really versatile and it can be worked in with another type of party such as hosting it at a soft play centre.

The Agent manuals were full of fun information for encoding messages and can be used to further enhance
the experience by sending secret codes as well. This could be an extra activity parent could add to their party.

The video party invitation was very cool and a big hit with our children's friends.

The various videos were easily accessible using an internet connection and using a laptop as part of their mission made the kids feel it was a realistic experience.

The phone call from Octagon at the end was the biggest highlight of the party and all the children said this was their favourite part.
Katie Mulford, mum blogger Oxfordshire


Read the whole review here: www.mumof2point5.com

Spy:Co is based on the concept of getting a ready-made, exciting and unforgettable kids spy party package delivered to your door!

All missions are worked out in consultation with psychologist and parents and contain no violence.

Choose between 4 thrilling Spy Party Missions
The diamond theft at the Opera!
For girls and boys between
6 and 9 years old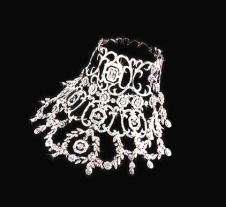 Tutankhamun's Gold ring stolen!
For girls and boys between
6 and 9 years old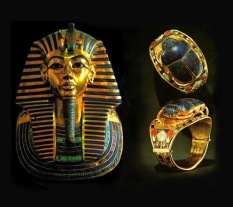 The helicopter robbery with hostage!
For girls and boys between
9 and 11 years old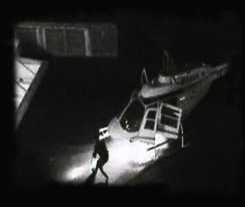 The kidnapping at school!
For girls and boys between
9 and 11 years old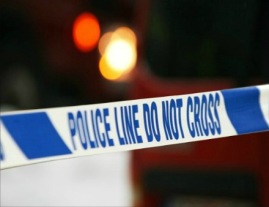 SPY PARTY INVITATIONS - OXFORDSHIRE
Spy party invitation ready to printout!
Star in your own Spy movie!
Become a Spy:Co Team Leader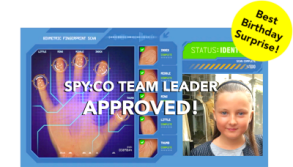 NEW! Personalised Spy Movie for the Birthday girl/boy
¨The kids worked as a team, both boys and girls. Brilliant!¨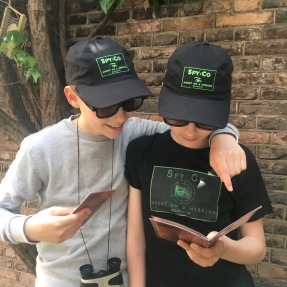 "An exciting spy party experience with a brilliant and engaging
storyline in all the missions!"
1. Check the calendar below. All dates not fully booked are available for your Spy:Co party in
Oxfordshire (the calendar is just for information - the booking is done at the checkout).

2. Select the mission and scroll down on the drop-down menu until you find the correct number
of children - add to cart.

3. Go to the check-out and book your Spy:Co party. At the checkout, type in your preferred date/time.

4. The complete Spy:Co party package will be sent to your door! Now everything is prepared! The spy
party can be held virtually anywhere, at home, in the garden, in a park or in a private venue - easy!

Always free shipping within the UK!
Depending on which package you have ordered, you will receive material to divide the children into one or more groups.
2-6 children 1 group, 7-12 children 2 groups, 13-18 children 3 groups, 19-32 children 4 groups.
When the calendar shows fully booked, we can not accept any more bookings for that date.
Other days/times, we have many parties booked but we still have the capacity for more bookings!