spy Birthday party in Oxfordshire
Choose between 4 exciting Spy Missions for kids
"We all loved the concept!"
Iris, mum of 7-years-old twins
Sneak-peek of a Spy:Co video - Spy party for kids in Oxfordshire
Spy:Co is based on the concept of getting a ready-made, exciting and unforgettable kids spy party package delivered to your door!

All missions are worked out in consultation with psychologist and parents and contain no violence.

Choose between 4 thrilling Spy Party Missions
The diamond theft at the Opera!
For girls and boys between
6 and 9 years old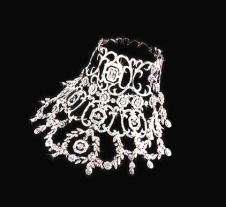 Tutankhamun's Gold ring stolen!
For girls and boys between
6 and 9 years old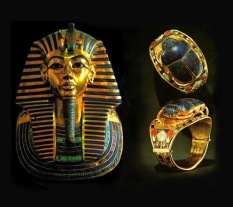 The helicopter robbery with hostage!
For girls and boys between
9 and 11 years old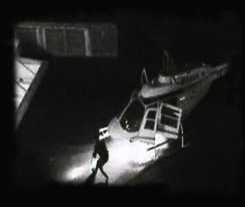 The kidnapping at school!
For girls and boys between
9 and 11 years old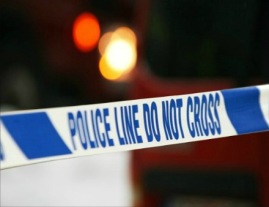 SPY PARTY INVITATIONS - OXFORDSHIRE
Spy party invitation ready to printout!
Star in your own Spy movie!
Become a Spy:Co Team Leader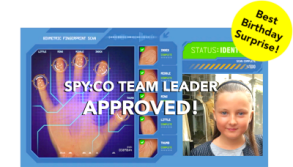 NEW! Personalised Spy Movie for the Birthday girl/boy
¨The kids worked as a team, both boys and girls. Brilliant!¨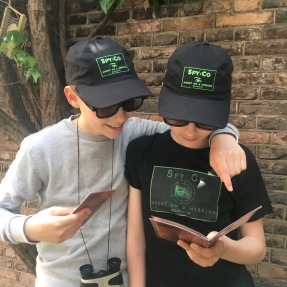 "An exciting spy party experience with a brilliant and engaging
storyline in all the missions!"
1. Check the calendar below. All dates not fully booked are available for your Spy:Co party in
Oxfordshire (the calendar is just for information - the booking is done at the checkout).

2. Select the mission and scroll down on the drop-down menu until you find the correct number
of children - add to cart.

3. Go to the check-out and book your Spy:Co party. At the checkout, type in your preferred date/time.

4. The complete Spy:Co party package will be sent to your door! Now everything is prepared! The spy
party can be held virtually anywhere, at home, in the garden, in a park or in a private venue - easy!

Always free shipping within the UK!
Depending on which package you have ordered, you will receive material to divide the children into one or more groups.
2-6 children 1 group, 7-12 children 2 groups, 13-18 children 3 groups, 19-32 children 4 groups.
When the calendar shows fully booked, we can not accept any more bookings for that date.
Other days/times, we have many parties booked but we still have the capacity for more bookings!