Free Spy Party Invitation From Spy:Co
Free Spy Party invitations to print out or send by mail!
Free invitations for your Spy Party
(standing A5, 21x14,7cm 300dpi)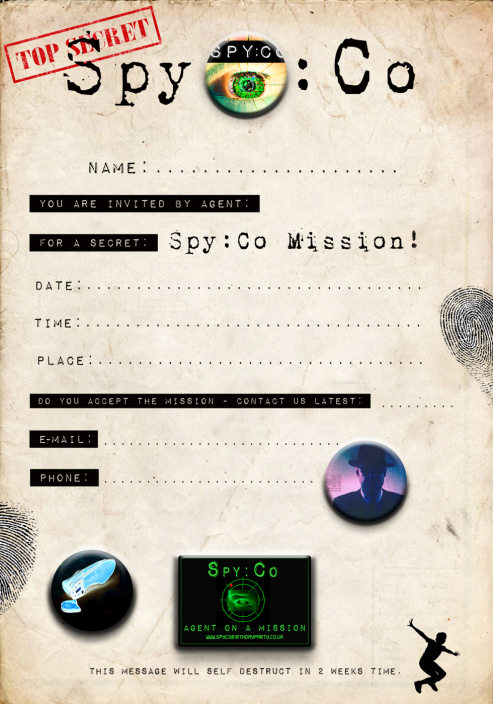 Spy Party invitation for printing:
You can just print out the party invitation and write on it by hand.

If you prefer to send the party invitation by mail and add text digitally, just use the pdfescape free software and you can edit the downloaded pdf. file. It works with Chrome, Firefox 3+, IE 6+, Opera 95+, Safari 3+, and Windows.