how to plan THE BEST EVER KIDS Birthday party!
Childrens Party - An Easy Step-by-Step Guide For Busy Parents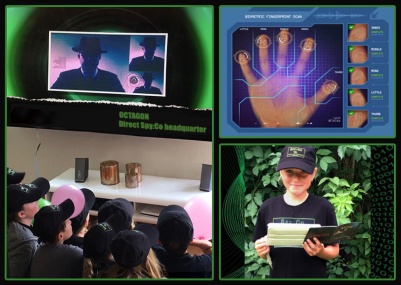 Your child's birthday party should be easy and fun to arrange and
absolutely have a "wow-factor" for the kids!

With our easy step-by-step guide, we will turn you into a party pro
- capable of arranging the most talked about kids party ever!
Summary - How to easily throw the best children's party!
Follow our simple checklist

1. Teamwork instead of competition make the children's party fun for everyone!
2. The best children's party theme for girls & boys of all ages!
3. How to fix the best secret invitation to the party!
4. Kid's party food for everyone - Easy and finger licking good!
5. Prepare a diploma to hand out!
6. The easy kid's party dessert that is both delicious and nutritious!
7. Create a kids birthday invitation with invisible ink...
8. Best snacks for the kid's party - (almost) healthy and heavenly scrumptious!
9. The fun alternative to soft drinks at the birthday party!
10. Create your own playlist (or use ours) for the kid's birthday party
11. How to easily arrange the best party ever at home!
12. Simple tricks for the best birthday decorations
13. Time for the birthday girl/boy to be at the centre!
14. The best DIY goodie bag
15. Learning during play - get smarter during the party!
1. Teamwork instead of competition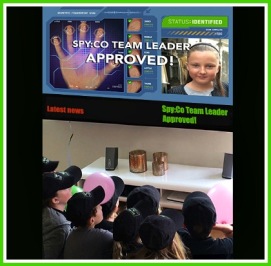 We all know that adults have different skills, but keep in mind that the same thing applies to children! A really good children's party should be based on teamwork and not exclusion.

To learn, during a spy mission, that it requires different skills and cooperation to solve a difficult case is a good exercise for many children!

When a kid's birthday party is based on teamwork - nobody feels left out or
not capable of participating! That is one key ingredient for a successful party!

2. The coolest children's party theme for girls & boys of all ages!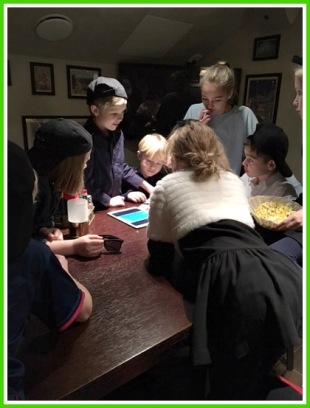 A great theme for the birthday is a spy party! It is ideal for both girls and boys of all ages! And honestly, who doesn't like to be an agent in a thrilling spy mission?


All children like to feel smart, preferably smarter than adults! That's exactly the theme of our spy missions!
Our adult agents have failed to solve the mission and now Spy:Co's professional child agents have to try to solve the assignment.

For you, as a parent (or organiser) it can't be easier! You simply order the pre-packed spy party directly to your door! The package includes agent manuals for each participating child! The children are in direct contact with the spy headquarters and Octagon via secret films and exciting audio links during the assignment. If they manage to solve the mission maybe Octagon will call to congratulate the birthday boy/girl after a successful "mission"!

You can choose between 4 different missions in 2 levels and are suitable for children between 6 and 11 years.
3. How to fix the best secret invitation to the party!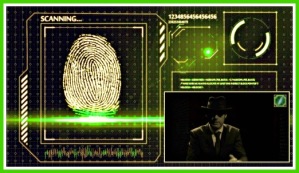 Send out a top secret party invitation as a movie! Could it be more secret than that...

Get your best James Bond outfit on! Black polo neck and dark glasses and then, record the party invitation as a film on your mobile phone! Send as a secret message to the invited children!

If you want to have it a little more professional, you use our "party invitation as a movie". There you will see Octagon, the head of all agents, speaking directly to the invited children and most important of all - the birthday boy/girl turns ups in the film! Of course, everything is TOP SECRET!

The film clip is prepared in the correct format to be sent out as an e-mail or through WhatsApp!
4. Kid's party food for everyone - easy and finger licking good!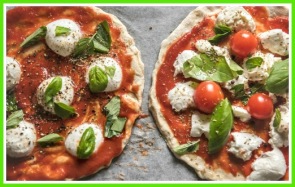 Kids party food that is loved by everyone, easy to make and healthy, does it exist? Yes, and it's easier than you think!

For "real food" at the kids party, everyone can make their own pizza! Perfect if there are allergic or gluten-sensitive children or fussy eaters. Buy ready-made pizza base with and without gluten. Cut it into pizza slices and serve it so it's easy to take for everyone.

And now to the important part! Each child has to fill their own pizza slice with their favourite ingredients such as tomato sauce, cheese, mushrooms, pineapple, mozzarella etc.

Most of the time, the children don't eat more than 1-2 pieces, therefore, it is better to cut the pizza base in slices from the beginning, it is also faster to hand out pizza slices for the children than having to wait for the whole pizza where a lot of the kids won't eat all the ingredients. Voilà, instant success guaranteed!
5. Prepare a diploma to hand out to all the kids!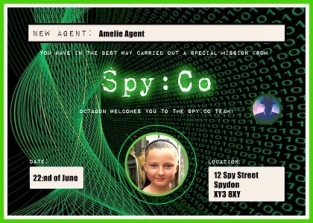 Prepare diplomas to hand out! At all children's parties where there is some kind of activity, children love to receive a small reward after they have completed a task.


You can design it yourself and then ask all children to email a photo to you before the party, so they can get a nice diploma with their name and image as a reward.

If you want to use our free, ready-made Spy:Co Diploma, you will find it here. Ask all invited kid agents to email a picture of themselves (school photo is perfect). Prepare and print out the finished Spy Diploma and add the name and image. If you have the possibility to laminate the spy diploma it will look even more "for real". Done!
6. The easy kid's party dessert that is both delicious and nutritious!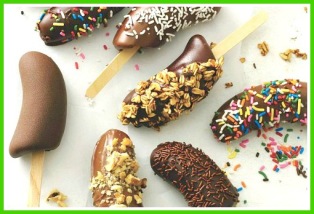 This is how to create a kids party dessert that is an instant hit and that is full of lovely antioxidants - what more can you ask for!

Start the day before - use well-ripe bananas for more flavour.

• Peel and cut the bananas in halves
• Skewer the cut end of each banana with a wooden or lollipop stick
• Place on a baking tray covered with a baking sheet and put in the freezer overnight.
• Heat chopped milk chocolate in the microwave-safe bowl and melt in 20 seconds intervals, stir and continue until all chocolate is melted, mix in a little vegetable oil until you get a smooth, creamy consistency.
• Prepare the toppings on different plates. You can use grated coconut, sprinkles or pistachio nuts, for example.
• Take out the bananas from the freezer and start covering each half banana lolly with the chocolate using a large spoon or ladle while rotating, work quickly and be generous! Re-heat the chocolate if needed.
• Now quickly move the banana lolly over one of the preferred toppings.
• The frozen chocolate lollies can be put back in the freezer.

To save space you can store them in an airtight container or zip-top plastic bag for about a week. At the day of the birthday party - allow them to sit in room temperature for 10-15 minutes (they are ready to eat when they have an ice cream-like texture). The kids will love it!
7. Create a kids birthday invitation with invisible ink...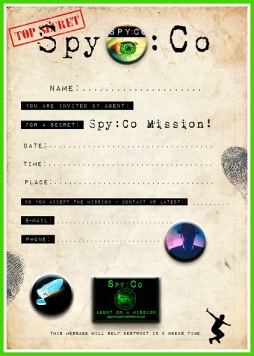 The birthday party starts with the invitations!
Do you want to make your kid's party invitation stand out from the crowd and make it a little bit more interesting? This is how to do it!

Put the invitation to the children's party in a white envelope and write the invited child's name with lemon juice on the outside and let it dry! Just remember to tell the parents that it can only be read if it is held over a lamp or if you iron the envelope! Super secret!

If you are throwing a spy-themed kids party you can use our specially designed free Spy Party Invitation to put in the envelope. You can of course also send it as an e-party invitation without the invisible ink!
8. Best snacks and sweets at the kid's party - (almost) healthy and heavenly scrumptious!
The best children's birthday snacks are home made! We invite you to try our fabulous"tried-and-tested "favourites!

We use freshly popped popcorn and then add a flavour of home-baked apple pie or maybe you prefer our Spy Popcorn with chocolate and Oreos? Both are a guaranteed success at any kid's party!

Apple pie popcorn:
• Pop popcorn as usual. Then, melt butter in a saucepan.
• Add some grated nutmeg, ground cinnamon, brown sugar and a little, little vanilla extract - remove from the heat.
• On a baking tray covered with a baking sheet, spread out pieces of chopped dried apple and pecan nuts and then the popped popcorn.
• Gently pour the vanilla butter mixture over.
• Toast it for approx. 15 minutes, periodically stir.
Taste almost better than a hot apple pie!

Spy popcorn with white chocolate and Oreo:
• Pop popcorn as usual.
• Run Oreo cakes in the mixer for a short while - they should be pieces, not flour.
• Melt white chocolate in a water bath or melt in batches in the microwave.
• Mix popcorn and Oreomix in a large bowl.
• Pour in the melted white chocolate and stir thoroughly to mix everything.
Oh, it is so goood!

Do you know that popcorn has more protein than spinach and eggs!
9. The fun alternative to soft drinks at the birthday party!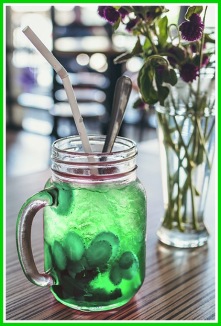 A thrilling and healthy drink for busy agents at the spy party is easily fixed!

The day before the birthday party, put grapes, raspberries, strawberries in halves on a tray in the freezer - use as delicious, show-stopping ice cubes on the day of the party!

Skip the soft drinks, instead use a healthy transparent fruit juice that the birthday boy/girl likes, mix with soda water for the bubble effect, add a few drops of green food colouring, then add the frozen fruit. There you have it, a top secret super drink for active agents on a mission!

If you still prefer to serve soft drinks, you can easily write and print out a fake label on the computer and paste over the original label. Write TRUTH SERUM!
10. Make time to create your own playlist for the children's party!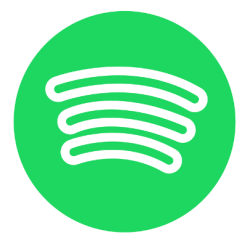 The pirate party gets more wind in the sails and the spy party becomes more secret with the right music...
If you don't have the time to choose music yourself, download a ready-made playlist from Spotify with music that suits the theme of the party!


Remember that almost nothing beats music when it comes to creating a specific sphere and kids picks it up even faster than adults! The children's imagination will set off the same second your finger hits play! If you want to be sure that you get a child-friendly playlist that definitely will raise the mood, then just download
Spy:Co's own playlist for the birthday party!

Keep in mind that at the end of the party when energy is low, it may be a good idea to put on some calmer music, and as if you have waved your magic wand, the children will become quieter and less active.
11. How to easily arrange the most exciting kid's birthday party ever at home!
Everything you need for the spy party is in the party package that is sent directly to your door! The spy party can be held virtually anywhere! The children will need a mobile phone or a tablet.

The Spy:Co concept has become a huge success for both children and their parents as it is so easy to arrange and gives the children a fun and super thrilling high-quality Spy Party based on teamwork.

During the spy mission, the children will be connected to the Spy:Co HQ through film/audio links. The only thing you as a parent have to do is to hide the 10 clues that are provided in the party package. Draw a map over the area you will use for the mission (could be a rented venue, outdoor in a garden/park or in your house).

Start by handing out the agent manuals to every child - now the mission can start! Show the first film clip where, on a direct link from the Spy:Co HQ, Octagon, the head of all Spy:Co agents, tells the new agents about the assignment!

For the agents, it is important to find the 10 different clues. To their help during the mission, they will use the personal agent manual, cool audio links and thrilling film clips and each other! If they succeed in solving the difficult task, it may happen that Octagon, personally, calls the birthday boy/girl and congratulates to a very successful collaboration!
12. Simple tricks for decorating the kid's party!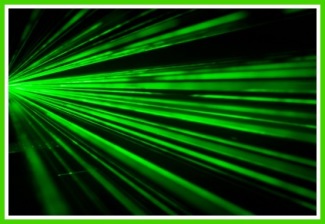 Let the imagination flow! Customize the table setting according to the theme! Skip the plastic cups and use spill-proof and reusable Mason jars instead!


For the spy party, use spy-related things! Use a black paper table cloth and black paper plates. Make shoe prints on the table cloth with white water-based paint! Cover the chairs with black garbage bags. Order do-no-cross/barrier tape online and tie around the chairs and across doors.

Find fingerprints online and print out in A4 format, paste on a string and make a spy party bunting. Use neon green knitting yarn that you stretch across the room at different heights to create dangerous laser beams!
13. Time for the birthday girl/boy to be the centre of attention!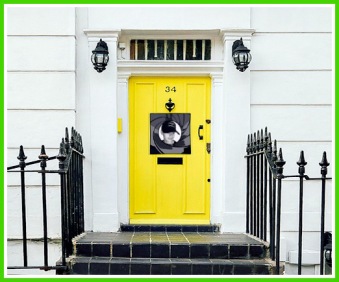 Agent, pirate or maybe superhero? It should be clear to everyone whose birthday it is!

Is it a spy party? Go undercover in a black polo-neck and of course black sunglasses. A moustache is often proven to be a hit for both girls and boys regardless of age!

Take a picture and experiment with different filters on the mobile phone, maybe, in the end, it will be a picture in black and white for the spy party? Before the party, print out in poster size and put the birthday boy/girl on the front door! Instant success!
14. The best DIY goodie bag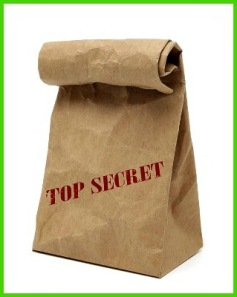 The best goodie bag is the one you make yourself!

Buy small brown paper bags and a TOP SECRET stamp. Now press TOP SECRET on each bag.

Most children likes, besides getting some sweets, to get something more long-lasting in their goodie bag. For a spy party, ideal small gifts are: simple magnifying glass, kids compass, keychain with light, balloons, small water guns, glow-in-the-dark pen or paint.

Instead of candy we usually put our best apple cake popcorn or white chocolate/Oreo popcorn (see recipe at no 8.) in the bags! Make a big batch and use both for the party and for the goodie bag. Put the popcorn in a small recycled glass jar (instead of in a plastic bag) in the goodie bag!
15. Get smarter during the party!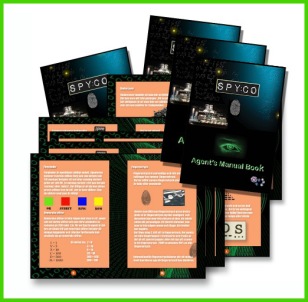 Can you get a child to learn fun and useful facts without thinking about it - then we have succeeded!


"It was so exciting and I felt so smart!" is one recurring comment we get from many parents when they refer to what the children say after the spy party!

Most children also think the mission is "for real" which is also an important factor that turns our spy parties something extraordinary!

For all missions, a personal agent manual will be included for each child!